I must say though, I think I am starting to get abit sick of Suntec as an event hall, especially since the events are usually sharing space with other big events too, and man, THE PEOPLE. x__X So many. Toycon was already sasdkjladja enough, especially cause my costume is dragging the floor half the time and I was trying not to get stepped on. D8

Gonna miss having Expo as event hall for EOY. I think EOY this year will be crazy. And librarians will have a happy time chasing people away from having photoshoots in places they aren't allowed to.

Anyway, went into the GCA event hall on day 1 and found it kinda boring, as usual. Then again it's probably cause I'm not a huge gamer in the first place. Did the Choice battle version of Hyper Tsuna on the second day with Ecoli as Shou-chan, annnnnd I have a alooot of improvements to do before AFA. Anyway, much thanks to Ecoli for the wig, the glove crystals and all the help!! I'll do my best for AFA! On a side note, had fun with everyone during the event, and made a few new friends as well. 8D

Gotta start preparing for AFA soon. Firstly, I need to finish my ghey boa before parents comes back. x_x



Anyway, I was being silly, so have a totally OOC Hyper Tsuna~~ 8D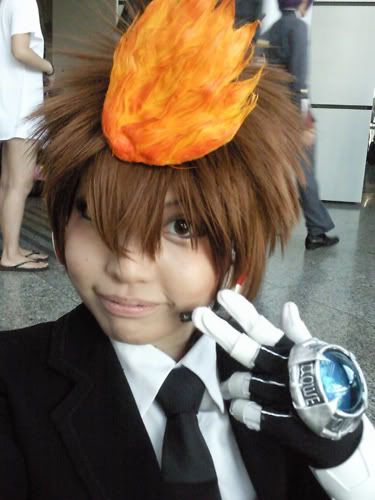 LOOK AT ECOLI, SO CUTE RIGHT? 8D



Verse, a new friend I made~ :D she's crazy. HAHAHA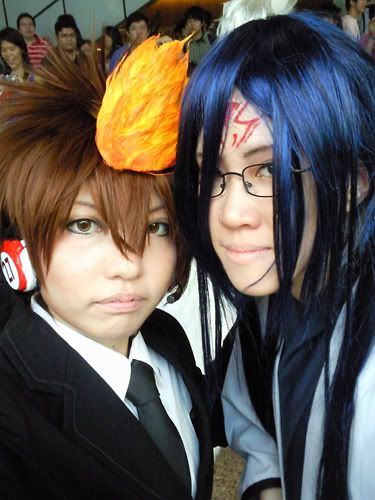 Then we turn from being mafia to bodyguards. BODYGUARD REBORN!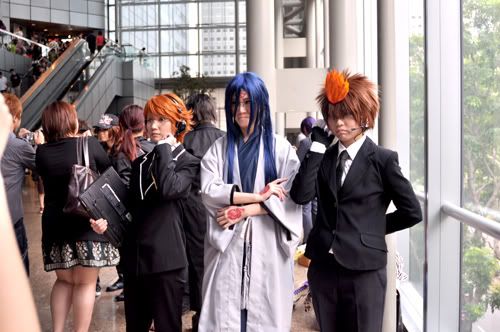 SPASTIC FACES FTW~~~~

To Byakuran: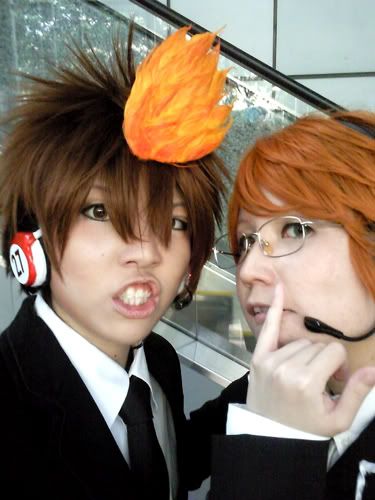 YOU SUCK

No love,
Tsunayoshi and Shouichi


Sebby and I were trying to fight out who is more manry, but man, HER MAKE UP MORE MANRY LAH. HOW TO FIGHT. D8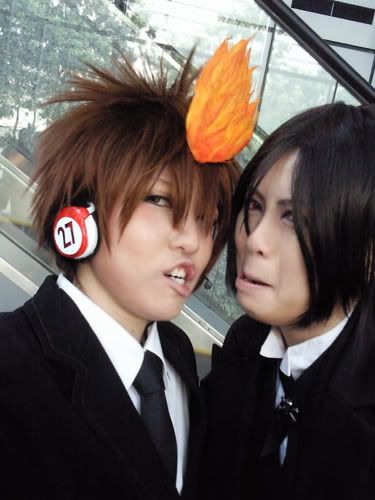 Mitsuki's DX face~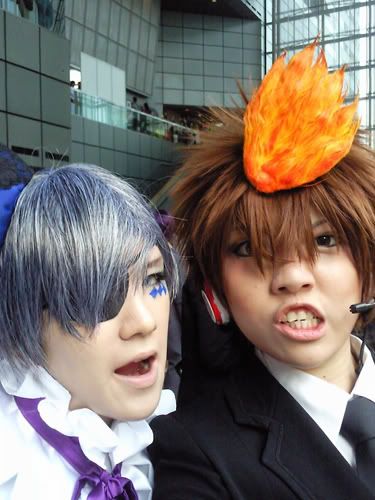 This is why I say she's crazy~ 8D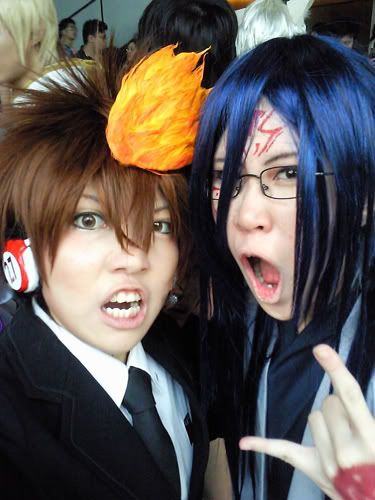 LOL, spastic faces are the best to make. 8D



----

*stares at folder* I have like three photoshoots to edit. Seriously need to kick self to finish up the last set for the Sentosa shoot! DX And then there's the Spain+Romano shoot, ahahah, which I only edited a few pics so far. >_> Been working on the LostCanvas shoot instead, annnnnnd, it's super hard to edit tears. x_x

----

Homework. Urgh. I'm starting to make a little progress in my reading and my project, but it's DEFINITELY NOT ENOUGH. *kicks self* Homg, where the fuck is my motivation?! salkdjaskldjas

And I kena zha-ed. =_= I went out to take photos yesterday only to have the battery dead when I reached my second location. *headdesk* Used my camera phone instead.